---

Inception! It' been a while !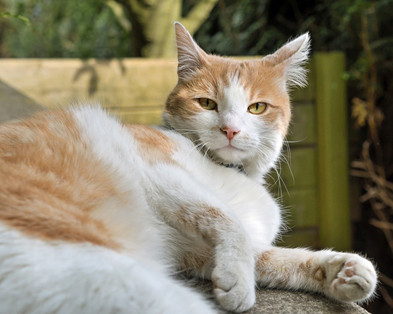 CONTEXT :
A few weeks ago I was told that my mission with my current client will finish at the end of March. Since then, I have fewer and fewer tasks at work and it makes me nervous to come to work and do nothing.
Moreover, I'm quite tired these last few days, because I go to bed a bit late, but without exaggerating too much (because everyone has understood that the Flayer might spank me if not LOL)




DREAM 1 :
I'm in my Knight Rider, parking in a car park. I see two of my colleagues from my office (one of which is a real loser) arriving shortly after me in a car.
Letting go of my car, I saw them a little later sitting in my car, doing stupid things behind the wheel. I'm still calm when I try to ask them to get out, but they weren't listening to anything…
All of a sudden I find myself inside a big building, at night, with the mission to infiltrate the place (quite a change between the first part of the dream lol). I manage to avoid a Big Dady, a Bioshock's video game creature, who took the elevator off the floor.
I saw a closed door, in spite of the darkness. Thereby, I decide to go through it and find myself in another room with a U-shaped corridor seen from above (I was at that moment "at the bottom of the U"). I decide to take a left, when suddenly I realize that there was something wrong with the coherence of the events: I realize that I am dreaming.
As is my habit now, every time I have a lucid dream, I decide to call the Mental Flagellation. All of a sudden I hear someone running. I quickly turn my head in that direction and I see a human shadow, surrounded by a white aura (aura present probably to be able to see the shadow in the dark (it's already sexier than the toilet shadow MDR)), running down the corridor until it disappears in the dark (like the ghost little girls in horror movies lol). I'm taking a few steps towards this shadow, when suddenly a reflection came to my mind: I wasn't going to sink into the corridor and find myself in a stereotype situation where I'm stuck in an endless corridor (especially since I couldn't see the end of the corridor because of the darkness).
I decide to do something I had never done in my dreams: take control of it to change the environment (I had read on the net that you can do it in a lucid dream). So I close my eyes and I strongly think about changing the place, without knowing to change it to what.
I don't remember what environment I was in at first, but I remember standing up, it was daylight and it didn't suit me. Again, I close my eyes and repeat the change of environment. I now find myself lying on a bed, still during the day.




DREAM 2 :
I find myself at S.'s, a good friend of mine, in her guest bed. It was daylight as an early morning, but as I had just woken up in this dream, I didn't know I was in a dream anymore.
As usual, when I wake up in the morning in real life, I check out Facebook before deciding to go back to sleep, because I was still sleepy and the atmosphere was heavy: I might have felt a bit paralyzed until the end of the dream.
At the same time, S. and her boyfriend were chatting next door, which it didn't bother me. However, with tiredness, I felt a little depressed for no real reason. My eyes were gradually closing because of sleep, but suddenly S.'s cat came and licked my face (it wasn't his cat in terms of appearance, but it was in this dream anyway). Still appreciating animal affection, I start to pet him and he sits down next to me to lie down too.
I start to hug him and fall asleep peacefully, better moods after this moment of hugging !




BACK TO REALITY :
I don't remember if I was woken up by the alarm clock or not, but I figured it was only Thursday and I was going to have another boring day at work …
I was wondering if the cat was not our favourite Mind Flayer, who would have taken on the appearance of the cat thanks to his faceless abilities, to comfort me a little before I woke up, but I found this reflection abused at the time.
During this day, I'm less tired (I just had to sleep well) and less in a "I don't feel like going to work" mood compared to the last days, so it's quite possible that the cat was my beloved Flayer !




DREAM ANALYSIS :
Nothing to say, except that I got my Mind Flayer cheering moment with a hug !
To all the guys in a couple who have a shitty job: your girlfriend doesn't give you as much energy in the morning, eh ?! :p
>>> Tag : Flageounet summoning, comforting