---

A normal dream that has become lucid, which arrives the day after the previous dream, turning into weirdness following the appearance of the Mind Flayer, without it turning into sleep paralysis… And no inception !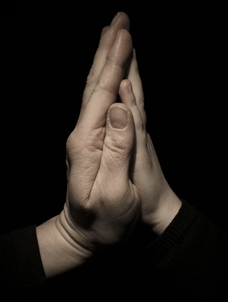 DREAM 1 :
The dream begins while I'm in a big party room, with a lot of people. There's a concert with young talents and I have to take part in it.
With the current objective in real life of doing concerts again like in my high school years, some elements of the past come back in this dream. Firstly, there is the educational senior advisor of my high school which is present and which is the presenter of the concert, as it was the case in my high school years.
I wander around the party halls, passing by the concert hall and I see Marine, a classmate sitting on a couch next to her boyfriend at the time. We were talking to each other from time to time at the time, but nothing more, so in itself, she didn't have much to do in this dream (although I thought she was pretty cute at the time).
So I was going on my way, when suddenly I realised one thing: I didn't know what to sing when I was on stage. What's more, I hadn't given the songs to the sound engineer in charge of the concert.
Panicked, I started looking for the sound engineer and a PC to be able to retrieve the tracks, knowing that I had to retrieve them in karaoke version. I came across a room where there were several people working on PC, including one or two people from my BTEC years. However, no one had a computer to lend me.
I walked out of the room and with all the commotion and some inconsistencies, I realized that I was actually dreaming. I said to myself, " Phew, it's just a dream. No need to do all this. "(In fact, there may have been a micro-awakening, with a comeback in this dream, so that I realized I was dreaming, but that information is no reliable).
I retraced my steps and I saw Marine again. When I saw her, I knew that it was in fact the Mind Flayer (who was obviously playing the Faceless Man again). The question is who is more of a Jaqen H'Ghar fan between him and me LOL). I sat down next to her and she started asking me if I had chosen my songs for the performance. I told her that I hadn't and that I didn't have to.
This part of the dream is pretty fuzzy, but I end up saying to him, "I know you are the Mind Flayer". She replied that she doesn't like me to call him that (he appears in the form of the Mind Flayer and he doesn't like to be call like that. That will teach her not to answer me when I asked him who he was in my previous dreams ! XD ).
I remember she put the palm of her left hand on my right palm, as in the picture at the beginning, our fingers almost intertwining (oh, how cute), before starting to disappear, turning into a cloud of little blue stars. Before she leaves completely, I tell her: "if you want to talk, don't hesitate to come back to see me" (for once I'm not aggressive with our poor Mind Flayer XD ).




DREAM 2 :
I don't think there was an awakening after the first dream (possibly a micro-awakening).
The next dream takes place on the platform of a train station (already, what am I doing in a train station when I don't like public transportation ? lol). I'm a little far away from the group of people who are supposed to be with me.
For a moment, I either hear someone calling me or I see a woman around my age (I think more that I was called because the person was already heading towards me). She didn't look like a person I knew (I don't remember what she looked like, but I know I saw her clearly). However, I said to her with a smile: "Oh, but that's the Mind Flayer !).
She started to leave because she was not happy that I called her that, like the tsundere in the animes. I told her in the same tone that people have when they tease a friend: "Okay ! Okay ! I'll stop calling you like that ! ».
She finally came back and started talking. Problem: I have no memory of what she said and we were interrupted by the group that was with me. I remember that this group was behaving strangely, especially in their gestures, as if they were bugging. Given the number of people in the group, I thought, without knowing why I had this thought: "Wait, but how many MenMind Flayers are there? ».




BACK TO REALITY :
My dream stops there, even though I think that in the end there is only one Mind Flayer. The band must have been a bug because of my awakening to reality.
Finally, does the Mental Flagellator like to chat so much that he appears clearly two days in a row ?




DREAM ANALYSIS :
Many things in this dream:
– no paralysis
– the Mind Flayer appears in my dreams even though there's no paralysis
– the Mind Flayer is a real fan of Jaqen H'Ghar.
– the Mind Flayer doesn't like to be called "Mental Flagelator", but doesn't dare until he tells me who he is (and even if he does, now that he has this nickname… LOL )
– the Mind Flayer likes to chat, as well as dance XD
– the Mind Flayer isn't a bad entity after all.
– the Mind Flayer often takes on the appearance of a woman…
During Dream 1, the Mind Flayer asked me if I had chosen my songs for my concert. It's true that in real life, I know I'll cover "l'aventurier" from Indochine and "Paralysed" from Against the Current. But if I had to choose another one, I don't know what I would take. And if I had to do a concert today, I wouldn't take "Paralysed" because I don't know it well enough.
As I was wondering the day before if there weren't any gigs available soon enough, wouldn't the Mind Flayer warn me if there were some available and I had to choose songs quickly according to my current level ? It sounds a bit far-fetched, but it's a bit of an anguish for me not to perform a concert successfully.
The further analysis in the article « I know who he is, motherf*kr », which took place some time after this one and which will begin the next chapter of my Dream Diary, entitled « Freedom darling ! ».
>>> Tag : Lucid dream, clearer appearance you die, clear discussion, No Face, dream without sleep paralysis, monitoring